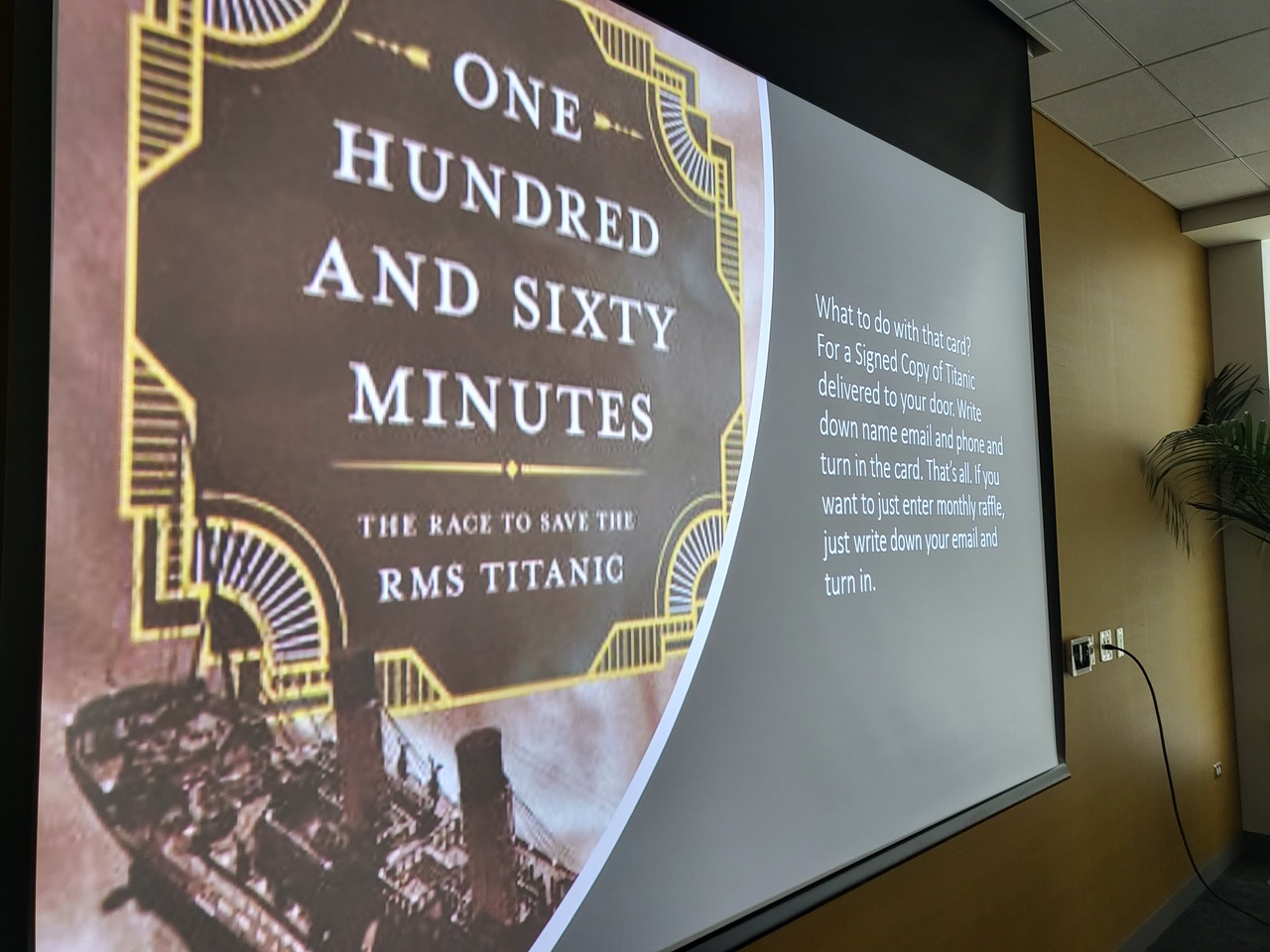 NEW DEAD AIR THE NIGHT ORSON WELLES TERRIFIED AMERICA...the amazing story of Orson Welles famous War of the Worlds Broadcast in 1938 that terrified Americans and created a nationwide panic
NEW The Last Charge of the Rough Rider...Teddy Roosevelts Last Days and his plan to charge the Germans in WWI with Rough Riders
NEW Hemingways Attic Hell and Glory in Cuba...The years Hemingway wrote The Old Man and the Sea and lived a life no one would have believed...intersperced with my years writing in Hemingways Attic
NEW Writing Gatsby The real story behind the writing of The Great Gatsby
Al Capone and the 1933 Worlds Fair... Lovers of Devil in the White City Will Love This One
One Hundred and Sixty Minutes the Race to Save the RMS Titanic...A New Take on Titanic.
Madam President The Secret Presidency of Edith Wilson...Our First Woman President
How The Wild West Created Teddy Roosevelt...How the West Created Teddy Roosevelt
Sally Rand American Sex Symbol...She Crashed the Worlds Fair and Changed Sex Forever
Morristown The Plot To Kidnap George Washington ...the plot to kidnap George Washington
The Brilliant Con of Cassie Chadwick ,...a woman claims to be Andrew Carnegies illigitmate daughter
Henry Knoxs Noble Train... How a Twenty Five Year old Bookseller Saved the American Revolution
Shots Fired in Terminal Two...an eyewitness account of a mass shooting
Wright Brothers Wrong Story...the real story behind the Wright Brothers.
The Last Charge of the Rough Rider Teddy Roosevelts Last Days...TR wanted to charge the Germans in World War I...his last days are covered by this programs
THE WORLDS FAIRS OF CHICAGO This program covers the 1893 fair and the 1933 Worlds fair in Chicago.
WRITING PROGRAMS
>**WRITING PROGRAMS FOR FALL WINTER SPRING
WRITING NARRATIVE NONFICTION FOR THE MODERN MARKET
Ever since Devil in the White City exploded onto the scene narrative nonfiction has been the hot market for writrers. Having published 13 nonfiction titles, William shows how to research and develop a story line and then how to pitch the publishers with just a proposoal.

**SELLING YOUR WRITING TO THE MOVIES!** (NEW PROGRAM)William Hazelgrove has sold three novels to the movies with his latest Real Santa going to the Producers of Modern Family. In this free wheeling seminar on selling your book to the movies he will cover what studios are looking for in high concept movies and the process of getting the right people to look at your work.
**
GETTING PUBLISHED IN THE DIGITAL AGE**Publishing has changed and publishing has never before been more exciting and more confusing. Should you go traditional? Should you go right to Kindle? How do you get the attention of editors who are overwhelmed with submissions? How hard is it to publish a Kindle book on Amazon? What are the economics of publishing today? Is it more profitable to publish directly to Kindle or go traditional? How long should you wait? Bestselling Novelist William Hazelgrove answers these questions in more in his seminar on Digital Publishing
**
SELLING YOUR KINDLE BOOK**
Ok. You have have just published your Kindle book…now what? How do you sell against the millions of other books out there? How can you draw attention to yourself? Bestselling Novelist William Hazelgrove gives a seminar on the latest tactics in selling ebooks. He covers social media, subscription services, and face to face selling to boostores. His techniques are proven and give the new author a fighting chance to make his or her book stand out among the rest.
**STARTING AND FINISHING A NOVEL IN NINETY DAYS.**
You just cant finish the darn thing. Many writers begin novels but never see the finish line. Sixty percent of all novels are never finished. Why? Bestselling Novelist William Hazelgrove gives you the tools to get the job done in his Novel Seminar. Rewriting, plotting, characters, editing are covered in this lively seminar where William Hazelgrove uses his experience and wisdom to get you to the finish line.
Presentation Menu For Libraries
**Selling Your Writing in the Age of Social Media**
There's really only one way to sell your writing today: on the Internet. Best-selling novelist, William Hazelgrove has used the power of social media to secure media and build sales for his five novels. Hazelgrove will show what it takes to get started and how to put – and keep – your name in front of readers.
**Finding the Novel Inside of You.**
We all have a novel inside of us. It's that story burning to be told. Hazelgrove tells the secrets and method to get started on that idea and keep at it through the first draft and subsequent revisions. He also covers the "ins-and-outs" of getting published, sharing stories of paperback auctions, movie options and his first big contract.
For Young Adults & Teens
**Reading Well to Write Well**
Hazelgrove takes students on a reading and writing journey they won't soon forget. He stresses the connections between books and writing and shows how a quality book helps produce quality writing. He interacts with the audience, incorporating writing exercises and feedback. He also shares his journey as a novelist.
*Did You Ever Think of Writing a Memoir?**
Did you ever think about writing about* your own life? Your own life could be a great story. Novelist William Hazelgrove has written a memoir along with seven published novels and can take you from the first draft to rewriting. Learn the technique of Memoir Writing with a professional who has been published with major publishers and knows what it takes to produce a memoir that will sell. Research, plotting, technique, dialog and getting published are covered in this exciting presentation.